Our Core Business
---
FJB Group plays an important role in the vegetable oil industry value chain (plantation / refinery / inbound / outbound logistics).
We are capable in providing transport linkage & forwarding services thus delivering total logistics solution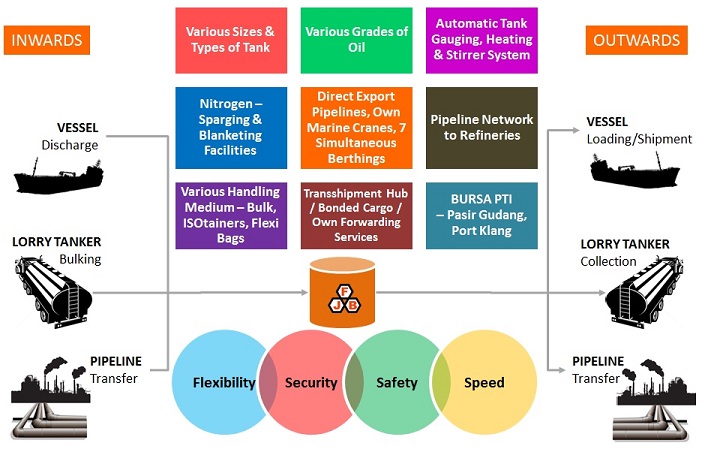 FJB Group handles 100% vegetable oil based products categorized as:
Crude Oils
Processed Oils
Oleochemicals & Biodiesel
Acid Oils
Special Quality Product
Provides one stop centre for forwarding services.
Centre for transshipment activities.
With FJB Group, customers are assured of hassle-free import and export activities. We provide comprehensive documentation services and will liaise with all relevant authorities such as Customs on behalf of clients for fast document clearance. The group tank facilities are also approved by Customs for bonded and transshipment services especially for Pasir Gudang, Tanjung Langsat, Kuantan and Port Klang.